Welcome to my eBooks and Videos sales page. Below you will find everything I sell and support.
Lisa's eBooks, all 5 eBooks $39
The Remote Support Guide 
A step by step guide to setting up your business to have a successful remote support business
Tips and information on how to service your clients remotely
How to increase your daily sales with new services, prepay tickets and daily monitoring plans
Includes templates for email booking appointments, client & project agreement forms, terms and conditions, small business proposal, pricing guidelines and scheduling appointment forms.
The Manual of Operations 
This is an old document but many still like using it for a template
40 page Word document
Delivered as a Microsoft Word Template, easy for "cut and pasting" your business name into the document
Standard operating procedures
Employee conditions for employment
Job descriptions
Human Resources policies
Much more…
The Social Media Guide 
29 page workbook style (outdated but have valuable info!)
Great tips and tricks that I learned the hard way
Easy to understand steps on how to push out social media messages
Newsletters, blogging and WordPress information
Toolkit information you will need and other things you will need to use social media
A social media to do list
How to do a social media blast
The Guide to Microsoft Exchange Migrations 
22 page PDF
Step by step instructions on how to do a migration without tools with screenshots
Learning how to back up current mailboxes, calendars and contacts
Learn how to update the DNS for migration
Importing mail/calendars and contacts into new server
Aftercare lists
How to sell administrative support tickets
How to Start a Computer Repair Business 
48 page PDF
Conversational Style Guide
Tips on Starting a Computer Repair Business
Deciding on What Type of Computer Repair Business you want to Start
What You Need To Start Your Computer Repair Business
Business and Legal Information for Computer Repair Businesses
Products and Services Your Computer Repair Business Can Sell
Tools You Need to Start Your Computer Repair Business
Guide to Pricing Your Computer Repair Business Services
Resources for Computer Repair and Support Businesses
Tips on Growing your Computer Repair Business
How to Start a Remote Support Business
Do You Need Certifications to Start a Computer Repair Business?
Free Marketing Advice for Computer Repair Businesses
$39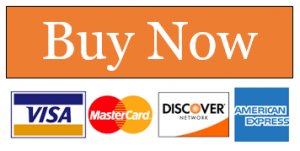 $199
Created just for technicians! Outlook is a program that contains a lot of data, lots of moving parts and offers 100's of features which are all guaranteed to break at some point. As well, it's the program most used with the Office 365 Business Plans. These videos will train you how to properly prepare, repair and learn Outlook in a 360 view.
What you get with your purchase
7 videos
4 hours of intense training ~each made in short videos so you can stop & practice
Access to Lisa's private Facebook group
SEO/Google Ranking Services
SEO Blogging and Marketing Coaching
Get found today! So many technician friends I know have great websites up, but not many have good SEO to help them get found. My services help you get found by creating content in your website using your location and your services. I have a starter set for $450 and buy as you like "next level" for $175. No contracts, no monthly fees, just buy as you want. Click here to learn more and get found on the internet! If you can't be found, you can't be called right?
Techs lately have been asking me if I can coach them and I said yes I'd create a package. 2 hours for $299. Read more here!

Sign up for my newsletter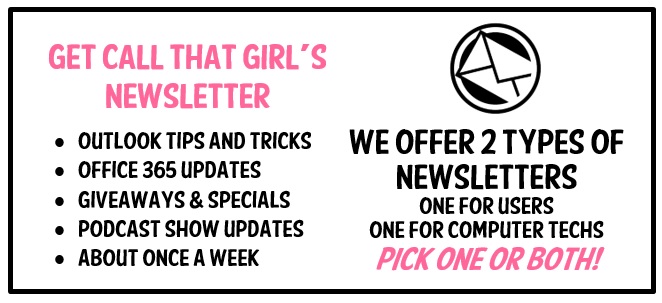 Check out my Podcast
Need to Hire Me? Below is a list of tech to tech services I provide. Contact me below.
Outlook Expert
Exchange Migration Coaching
Exchange Migration Management
Client Outlook Training
OST recovery
Email investigation